Dale Richards: How Business Valuation Services Can Get You More Money For Your Business
June 28, 2018
With the downturn in the economy, many small business owners are looking to sell their companies. While this offers a great opportunity for those looking to become self-employed, it is all for nothing if these companies for sale are not being marketed effectively. This is where it is very important to hire a financial business valuation services company to work to get you the most amount of money for your company which you have likely spent years building to what it is today. There are several reasons why you should look for help from professionals before attempting to sell your business.
Determine Actual Value of Companies
The primary role of financial business valuation services companies is to find out the actual value of your company. This number can often be very difficult to come up with and can also be difficult for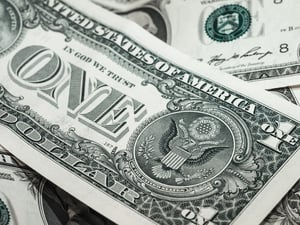 some business owners to cope with during this process. The true value is not what the business owner thinks that his or her business is worth, it is what someone will actually pay to buy the business in question. This is sometimes difficult for business owners to accept, but it is a very important concept during the sale of a business.
Contact with Firms Looking To Buy Other Companies
In some circumstances, a financial business valuation services company can help businesses reach those who are looking to acquire companies. These companies have vast contacts within many different industries and tend to have a leg up when it comes to finding potential suitors for businesses that are for sale. These business valuation companies also tend to know about businesses that are for sale before the general public.
If you have decided that you are ready to sell your business, it is very important to enlist the services of a professional business valuation company to help you through the entire process. Selling a business can be both stressful and difficult, thus it is important to have someone in your corner who has the necessary skills to fight for your best interests when necessary.
Who is Dale Richards?
Dale S. Richards specializes in management, marketing, operation optimization & business valuation consulting and is a 25+ year turnaround expert. He has implemented success concepts into results in 150+ companies. Dale is a Certified Valuation Analyst (CVA) with NACVA and is a Vistage International CEO Board Chair in Utah
AND a Vistage International Speaker on Business Valuation and Optimization for Higher Value https://view.vistage.com/portal/speaker/programs.html?a=1 .
Company website: www.successbiznow.com
Valuation link http://successbiznow.com/valuation-financial-services/