Leadership

Where to Find Some Accountability as a CEO
May 04, 2021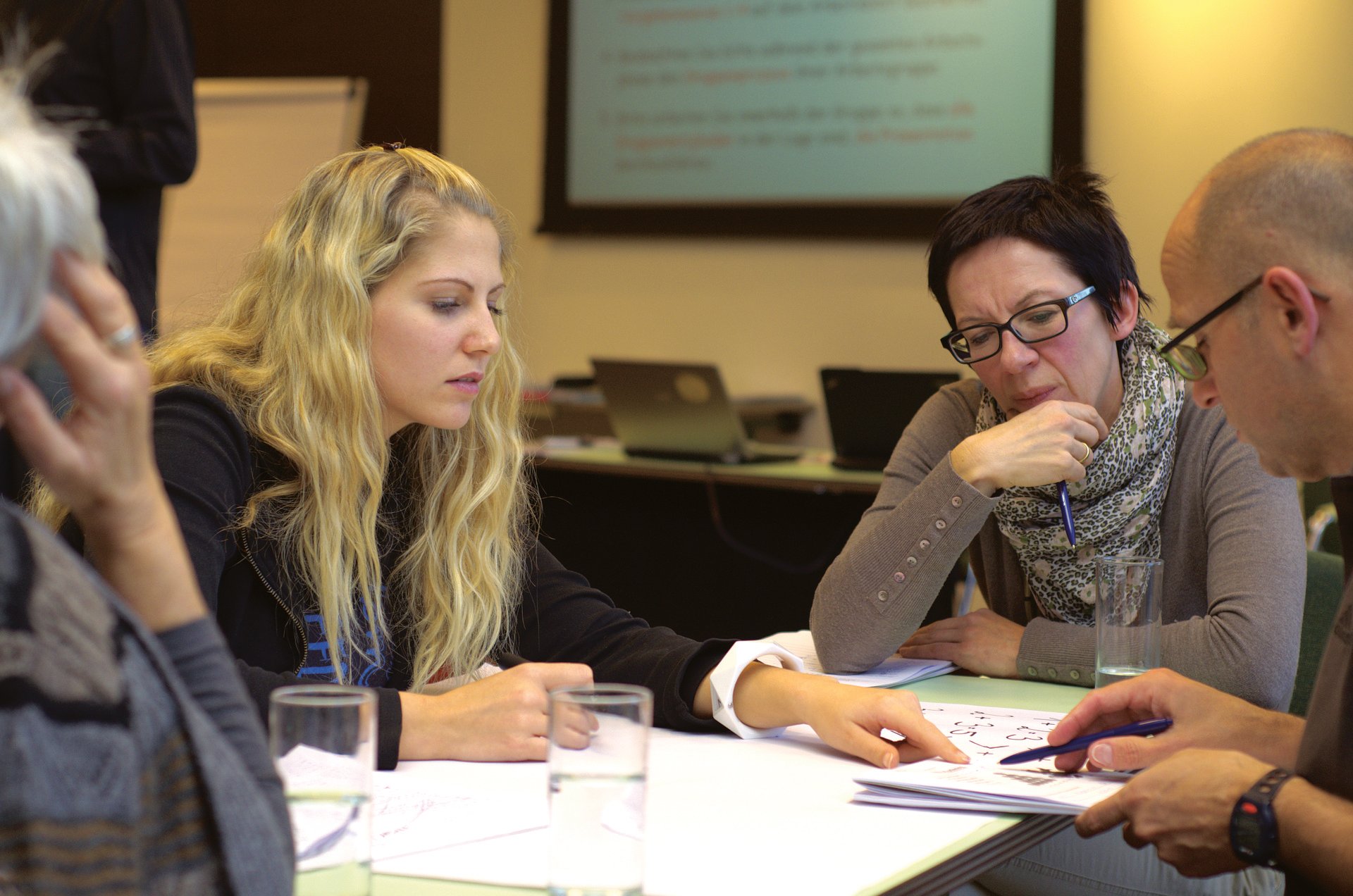 No matter how hard you try to build a culture of transparency as a CEO, finding colleagues or subordinates who will give you objective feedback is difficult.
Most will be too close to the situation, trust your decision-making, or won't want to push back against your ideas.
By having a trusted group of mentors and peers, you'll have a wealth of access to genuine insight.
Here's how to find people who will hold you accountable as a CEO.
Learn Lessons From Mastermind Groups
When CEOs come together to discuss the challenges and the wins only those in the C-suite can understand, magic happens.
Let's dig deeper and answer some questions about the benefits of mastermind groups as well as Vistage peer advisory groups.
What Is a Mastermind Group?
As mentioned earlier, a mastermind group contains individuals who congregate to leverage each other's knowledge and sharpen their strategies for attaining their personal and professional goals.
Whether you're new in business, a seasoned entrepreneur, or a CEO who always wants to grow, the support of a mastermind group can be a catalyst for rapid growth.
Mastermind groups are not a simple networking meeting or a group of friends chatting over drinks. These groups meet to push each other, exchange information, hear new ideas, and hold each other accountable for their goals.
Mastermind groups are not passive ventures. They're active groups for people who want more from their lives and careers.
Why Is a Mastermind Group Important?
A study from the Association for Talent Development found that people who commit a goal to another person improve their chances of reaching that goal by 65%. Those who have regular accountability appointments to discuss that goal improve their odds by 95%.
Perhaps that's the best way to think about mastermind groups: they're accountability appointments with other bright minds who want you to be successful.
The benefits of joining a mastermind group are numerous; here are just a few.
Your life Is enhanced by your peers. By being part of a group full of smart, experienced individuals, your life will improve. You get to hear how they take on challenging experiences, how they solve problems, and what they think about your goals.
You learn by teaching. A mastermind group can be as powerful for what it lets you give as what it lets you receive. By teaching your problems to others, then receiving their feedback, you can simplify the challenge. Teaching the groups allows you to receive the gift of fresh eyes.
You build relationships through accountability: A mastermind group gives you a room full of accountability buddies while also allowing you to reciprocate and hold others accountable. This can help form relationships built on trust, which can be extremely powerful in every area of life, especially business.
How Do I Find the Right Mastermind Group?
The best way to find your mastermind group is to consider what you want from the group. What goal do you want to meet? What do you hope to learn? Do you want to join a group by occupation, industry, or some other grouping?
Once you understand your needs, you can reach out to speakers, teachers, executives, writers, mentors, and others you admire to see if they know of a mastermind group. Similarly, you can check with associations, meet-up websites, and organizations that assemble these groups.
If all else fails, you can put together a mastermind group, handpicking the people you want in your inner circle.
What Happens in a Mastermind Meeting?
Typically, the first 10 to 20 minutes of mastermind groups are dedicated to discussing wins. If a group meets weekly, for example, members will talk about the wins they had that week.
After that, the group will focus on one member for about 40 minutes. This allows one member to tell the group about a problem they've had or an issue they're facing. The group asks questions, gives feedback, and shows support.
The last 10 minutes of each meeting are typically dedicated to weekly goals set by members. This is the time to tell people what you intend to do so you can be held accountable.
What's the Difference Between Mastermind & Vistage Groups?
Mastermind groups are similar to Vistage groups, but there are some very important differences.
A Vistage peer advisory group will consist of successful CEOs outside your industry. You'll be able to see how CEOs work in an array of spaces and how you may be able to incorporate their methods into your work. There will be no pressure to compete with other members of the group. It's truly an environment of collaboration.
Mastermind groups often exist without a true leader, but each Vistage group is led and moderated by a Chair. Vistage Chairs are executive coaches who have each had years of experience as executives. They bring their expertise and experience, providing one-on-one mentoring for each group member.
Chairs often invite subject-matter experts to meetings for intensive workshops. This means that group members can learn from each other, the Vistage Chair, and an expert. This atmosphere of multiple influences is made to challenge how members think.
Join a Vistage Group!
All Vistage group members abide by membership terms that ensure confidentiality and full participation at each meeting. Each member is an active executive who wants to use the expertise of the group to meet their goals, make better decisions and grow in their careers.
If this sounds interesting, find a Vistage peer advisory group near you. Members of each group meet monthly for candid discussions on real issues, receive personal coaching from the group's Chair, and benefit from a network of 23,000 executives who support leadership growth in each other.
The presence of a Vistage Chair is one of the important distinctions between a mastermind group and a Vistage group, In the next section, we'll discuss how personal attention from an executive coach can help you be a better leader.
Team Up With a CEO Guide
As a former CEO and Vistage Chair since 2005, Mike Malone says that business leaders who reach great heights often have a trusted guide or mentor to confer with along the way.
"They have someone who they can troubleshoot ideas with, explore opportunities and share their burdens," says Malone. "Many may also be in a CEO peer advisory group or have a board of directors—but at the minimum they have a guide to confide in—someone who's been there before and knows the lay of the land."
Here are five reasons you should consider teaming up with a CEO guide, coach, or mentor.
You Can Draw From Years of Experience & Knowledge
A good guide has been through it all in business. They've been in high-stakes negotiations. They've had to let go of underperforming managers. They've faced different kinds of economic climates. The right guide will give you vital, hard-won insights that can better inform your decisions and your next step forward.
1. You Can Gain Powerful New Perspectives
We all have blind spots and obstacles we just can't see past. A trusted CEO guide can help identify the ones getting in your way—or the possibilities you may be missing. Sometimes a fresh perspective from someone you respect can change everything, leading to new openings you may not have considered.
2. You Can Avoid Costly Mistakes
As a business leader, you have to try things out on your own and take some risks, but a CEO guide can spare you from making some ill-informed decisions that can cost you time, money, and headaches. Being privy to the insights and life lessons of someone who has faced similar challenges is invaluable.
3. You Will Have Access to Great Resources & Best Practices
Not all CEO guides are created equal, but the ones who are worth their keep will make sure you have the most relevant information, research, and thought leadership at your disposal. They'll help you think through strategic decisions based on the economic outlook, job trends, and other considerations.
4. You Will Be Held Accountable
Once you identify the peak you want to summit, a good guide will make sure to keep you on course for success. They will help you articulate your vision and the goals for your business—and help you break down your action plan into manageable steps with deadlines and deliverables. They have skin in the game and are committed to your success, too.
Choose a CEO Guide!
When choosing a CEO guide, be sure that person has a proper background—not only in business but in coaching. Vistage Chairs go through an extensive Chair Academy and receive continuous training so we can better help our CEO members succeed.
Finding Accountability as a CEO
Now you know how to find people who will hold you accountable as a CEO.
Members of your mastermind group as well as your CEO guide will ask you questions you hadn't considered. They'll tell you whether your idea is good or bad, where it can be improved, and if they've seen anything similar themselves.
With this kind of help from your peers and mentors, you'll be able to create an entirely new reality by building your confidence in your decision-making.