Leadership

Colene Rogers: Retaining Your Most Valuable Resource
August 02, 2018
The stars seemingly have aligned, and you are so very close to having assembled a team that will enable you to gain momentum and market share when one of your critical team members walks in your office and announces he is leaving to work for a competitor. You lay your face in your hands knowing the costly search for a replacement must begin once again.

Keep Your Best Talent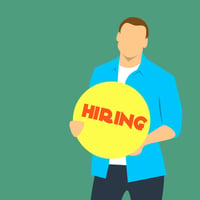 Can you relate? Does the HELP WANTED sign sit permanently in your company window?
Gallup, SHRM and Deloitte surveys show that the number one reason employees leave their job is due to their supervisor. In this, I am optimistic, because we have identified what is costing our companies billions of dollars, and there are proven ways to address the issue and retain our most valuable resource, our people.
In all of my research, confirmed by experience, four things consistently rise to the top of what employees want from work: career development, recognition, pay and benefits, and a trusted relationship with their manager. Once employees receive competitive pay and benefits, that ceases to be the primary motivator for why they stay with a company and the remaining 3 things rise in importance. And these involve the supervisor and the trust he or she has developed with their employees.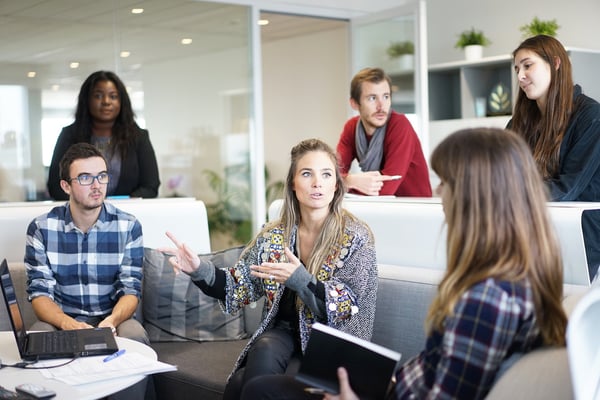 I speak to and train organizations in how to develop their most appreciable asset, their people. This is what I love to do! My talent retention program of leadership development, stay interviews, employee recognition, and crucial conversation training address the very things I have mentioned that people want from their jobs. I coach supervisors to recognize their employees in a way that is relational, ongoing, specific and proportional to the achievement or task. I preach the importance and effectiveness of stay interviews in developing our employees. Through crucial conversation training, I help the managers and employees within companies have successful high stakes conversations that happen every day in our companies, preserving relationships and even making them stronger. And the thing that binds them all together is my leadership training! Only a trusted leader can get honest answers to the probing questions asked in a stay interview. Only trusted leaders can hope that the recognition they give their employees is rightly received.
You can count on me to deliver a powerful keynote that is informative and entertaining, weaving principles into storytelling that leaves a lasting impression!
Who Is Colene Rogers?
Colene's work experience includes 25 years as a sales and human resource professional. Colene has worked for Walt Disney World, Hyatt Hotels, the Florida State Government, and non-profits.
A graduate of the University of Central Florida, Colene earned degrees in both Public Speaking and Organizational Communication.
Colene is a senior certified HR professional (SHRM-SCP) and a certified professional in Human Resources (PHR). As part of the John Maxwell Team, she is a John Maxwell certified speaker, trainer, and coach and Colene is also a VitalSmarts certified trainer on Crucial Conversations.
Colene has a rich history with the Society of Resources Management (SHRM). She was awarded 2016 President of the Year by the HR Florida Council and served as the HR Florida Council 2017 Conference Marketing Director. Colene continues her involvement as a sought-after SHRM speaker. To learn more about Colene and see her in action go to colenerogersspeaker.com.
Click Here To Learn More About Colene