Sales & Marketing

Adam Robison: Priming for Success
March 05, 2018
Business Minds Research & Development (BMRD) teaches the sales professional on how to be a great sales professional. They teach everyone to be the best they can be and also teaches them on how to bring out the talents in each of them. They will bring out the marketer, detective, researcher, nurturer and business person, then ultimately the sales professional.
BMRD believes that selling is about the relationships and the more you know about the relationships the better you are at selling your needs, products and or your services.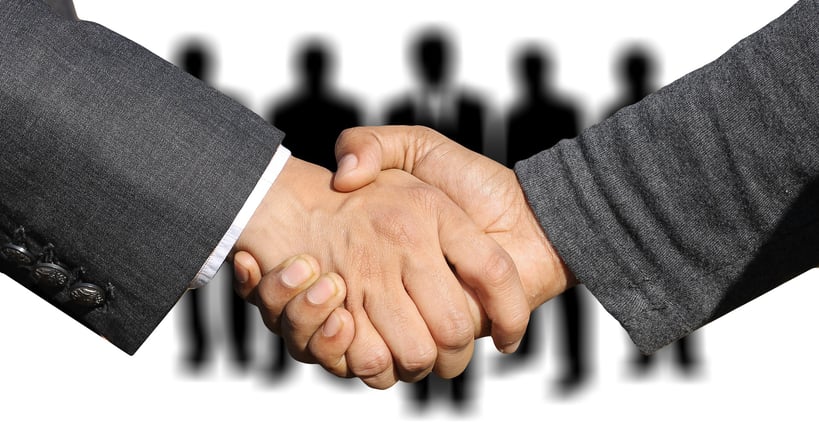 BMRD teaches you how to hone in on your skills to search out the needs, timeline and the emotional connection to the customer. It is personal, family, friend or just another thing to add to their repertoire, but in order to be a great sales professional you must know the driving force behind what the customer is looking for.
BMRD teaches the professional to set his/her specific goals with an action plan, a timeline and a measurable and attainable realization.
Here you will find a workshop that Adam Robison uses with his groups! Feel free to download it and use it internally for you and your team.
Adam has been a member with Vistage International since 2015. He has enjoyed being a part of this arena and is always so excited to speak to each and every new group.
The topics that he speaks about is about sales and pricing and how to increase your business through the psychology of sales.
His experience has been overwhelming with the amount of CEO's that he reaches and how they are eager to learn what he has to say and how it truly has created so much more business and confidence within their own culture of their business.
The list below is just a few of the different topics that Adam likes to speak on at his meetings:
Economics: Supply and Demand

Capitalism and free market research (suggest that as you lower prices you will sell more
products)
Top performing CEO's and business owners understand something unique: how to increase one's prices and at the same time sell even more of their product/service.
The Starbucks Effect: Creating an experience beats the competition

Gum Ball Machines

Google Campus

Price Anchors and Price Decoys

When increasing prices how to do it strategically

Secret of Compelling People

When making dramatic changes to your company as CEO how to do it successfully
Value to the members:
After going through the workshops, each CEO will know specifically how to raise their prices as much as they would like, while gaining market share, the whole while increasing their profitability as a company. In order to make such changes, a CEO needs to be equipped on how to successfully persuade and lead his team; this workshop will give the CEO the keys and secrets of what makes one leader more persuasive and more compelling over another.
A personal touch:
Adam is a very caring man and his goal for his lifetime is to train and teach as many as he can, to teach others to reach their full financial abilities and to become as successful as they all would like to be to help their dreams come true.
He will work with someone a little longer if that person needs the extra work, he goes out of his way when the client needs him. Adam is the one that will help you reach the goals you didn't even know you had.
A few of Adam's favorite quotes:
"An investment in knowledge always pays the best interest."-Benjamin Franklin
"You must be the kind of person who can get things done. But to get things done, you must love the doing, not the secondary consequences."-Ayn Rand
"Ordinary people believe only in the possible. Extraordinary people visualize not what is possible or probable, but rather what is impossible. And by visualizing the impossible, they begin to see it as possible."- Cherie Carter-Scott
"The best results are achieved by companies that focus on more coaching. Their win rates are 8.2% higher than the "more selling time" group and the percentage of overall revenue attainment is 5.2% higher."-CSO Insights
Click here to learn more about Adam and Business Minds Research & Development