What You Need to Know About the Main Street Lending Program
June 08, 2020
The COVID-19 outbreak has crushed the U.S. economy and forced companies to downsize and even shut down operations in order to deal with the repercussions. Small- and medium-sized businesses have been hit particularly hard.
The Federal Reserve Board has extended additional lines of credit to help companies that were in sound financial condition prior to the pandemic maintain their productivity and payroll until conditions return to normal.
Loans are now being offered through the Paycheck Protection Program (PPP) and the Main Street Lending Program.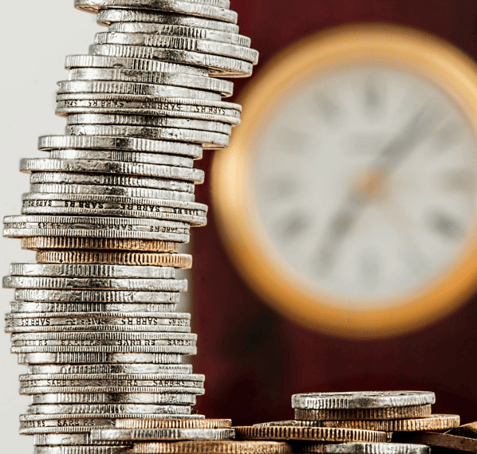 What Is the Main Street Lending Program?
The Main Street Lending Program was first offered by the Federal Reserve Board in early April. It's designed to help small- and mid-sized businesses get relief to survive the current economic climate.
In late April, the Federal Reserve Board expanded the program to offer more options to businesses based on public feedback. The changes include:
Creating a third loan option with increased risk-sharing by lenders for borrowers with greater leverage
Lowering the minimum loan size for certain loans to $500,000
Expanding the pool of businesses eligible to borrow
The loan amounts go as high as $200 million. They have a risk retention rate of 5-15% (depending on the loan type), which means they are guaranteed for banks by the federal government.
These loans have the same maturity, interest rate, deferral of principal and interest for one year, and ability for borrowers to prepay without penalty. They differ by how they interact with existing debt, origination fees, and the level of guarantee by the federal government.
The Main Street Lending Program operates through Main Street New Loan Facility (MSNLF), Main Street Priority Loan Facility (MSPLF), and Main Street Expanded Loan Facility (MSELF).
Matt Garrett, CEO of TGG Accounting, shares more details about the Main Street Lending Program in this video. The Federal Reserve Board also has a list of frequently asked questions (FAQ) at this link.
Who Qualifies for a Loan?
Your business must have been established in the U.S. prior to March 13, 2020 and have either less than $5 billion in 2019 revenues or fewer than 15,000 employees. There's a separate program being evaluated for non-profits.
What Are the Terms of the Loan?
The loans have four-year terms and an interest rate of LIBOR +3%. Payments along with the amortization of principal and interest are deferred for one year. You can prepay without penalty.
Is There a Forgiveness Provision?
There is no forgiveness available. Main Street Loans works like traditional commercial loans.
Where Can I Apply and How Much Can I Borrow?
Any U.S. bank can give you a Main Street Loan. However, you should apply to at least two banks to get the best interest rate. There are fees associated with all of the loan types and banks may assess risk differently.
The amount you can borrow depends on the loan type: New Loan, Priority Loan, or Expanded Loan. The details are outlined in this chart from the Federal Reserve Board.
Here are some examples:
If you have no debt today and had at least $125,000 in earnings before interest, taxes, depreciation, and amortization (EBITDA) in 2019, you can borrow $500,000 in the New Loan program.
If you have no debt today and had at least $4.16 million in EBITDA in 2019, you can borrow $25 million in the Priority Loan Program.
Larger businesses with no debt and $33.3 million of EBITDA in 2019 can borrow $200 million.
What Can/Can't I Use the Loan for?
You may use the loan for any financial hardship caused by the pandemic. You must make "reasonable efforts" to maintain payroll and retain your workforce.
You may not refinance or pay off existing debt including a PPP loan. You may not use the loan to pay dividends or distributions to yourself during the life of the loan, as well as 12 months after payoff.
What If I Pay Distributions to Myself?
You can pay distributions to make tax payments. There may be workarounds for taking distributions for other purposes. For example, you might be able to put yourself as a CEO on the payroll. A financial advisor can help you explore your options.
Can I Get a PPP Loan, Too?
Yes, there are no restrictions. This program was designed to support businesses that could not access the PPP or needed additional financial support after getting a PPP loan. You should apply for both to take advantage of the interest rates.
What Else Do I Need to Know?
Besides the Main Street Lending Program and Paycheck Protection Program, there are other funding options from the Small Business Administration (SBA) available for small- to medium-sized businesses. Though they may not have forgiveness components like the PPP, they offer alternatives to help infuse businesses with the cash needed to maintain and grow.