Small Business CEO Confidence Reaches 15-Month High According to Vistage/WSJ February 2020 Survey
March 27, 2020
Small business owners posted their second substantial year-to-year gain in February 2020 to reach the highest level of economic confidence in fifteen months.
The January survey recorded large gains in how small businesses judged current economic conditions, but the February survey saw a large gain in future prospects for the national economy. As a matter of fact, all components of the Wall Street Journal/Vistage Small Business CEO Confidence Index improved, reaching an index of 105.7 in February, up from the October 2019 low of 89.9, an 18% gain.
Let's go over what else the survey tells us.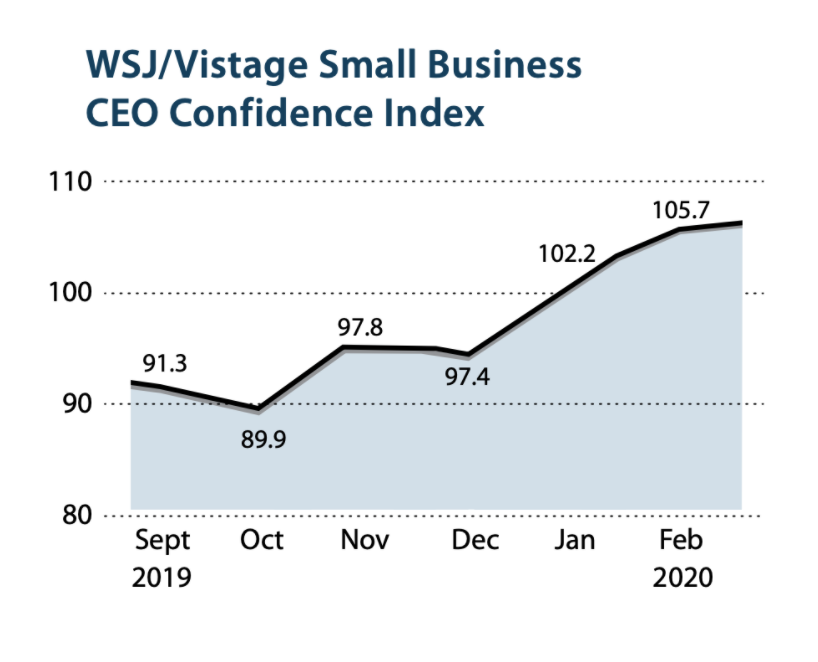 The Economy is Expected to Improve
According to this WSJ/Vistage survey, more small businesses anticipated that the national economy would improve rather than worsen for the first time in more than a year. In February, 27% of those surveyed said they felt the economy would get better, versus the 21% who thought it would get worse. This is the exact opposite of January's survey, when 21% of those surveyed expected improvements and 27% expected the economy to worsen.
Half of all small business owners surveyed said they expected economic growth to remain unchanged and remain at its current level in the coming year.
This expected gain indicates that small business CEOs expect modest increases rather than small declines, as they have in surveys from previous months. Data suggests that small businesses are basing their renewed growth prospects on evidence of ongoing economic strength.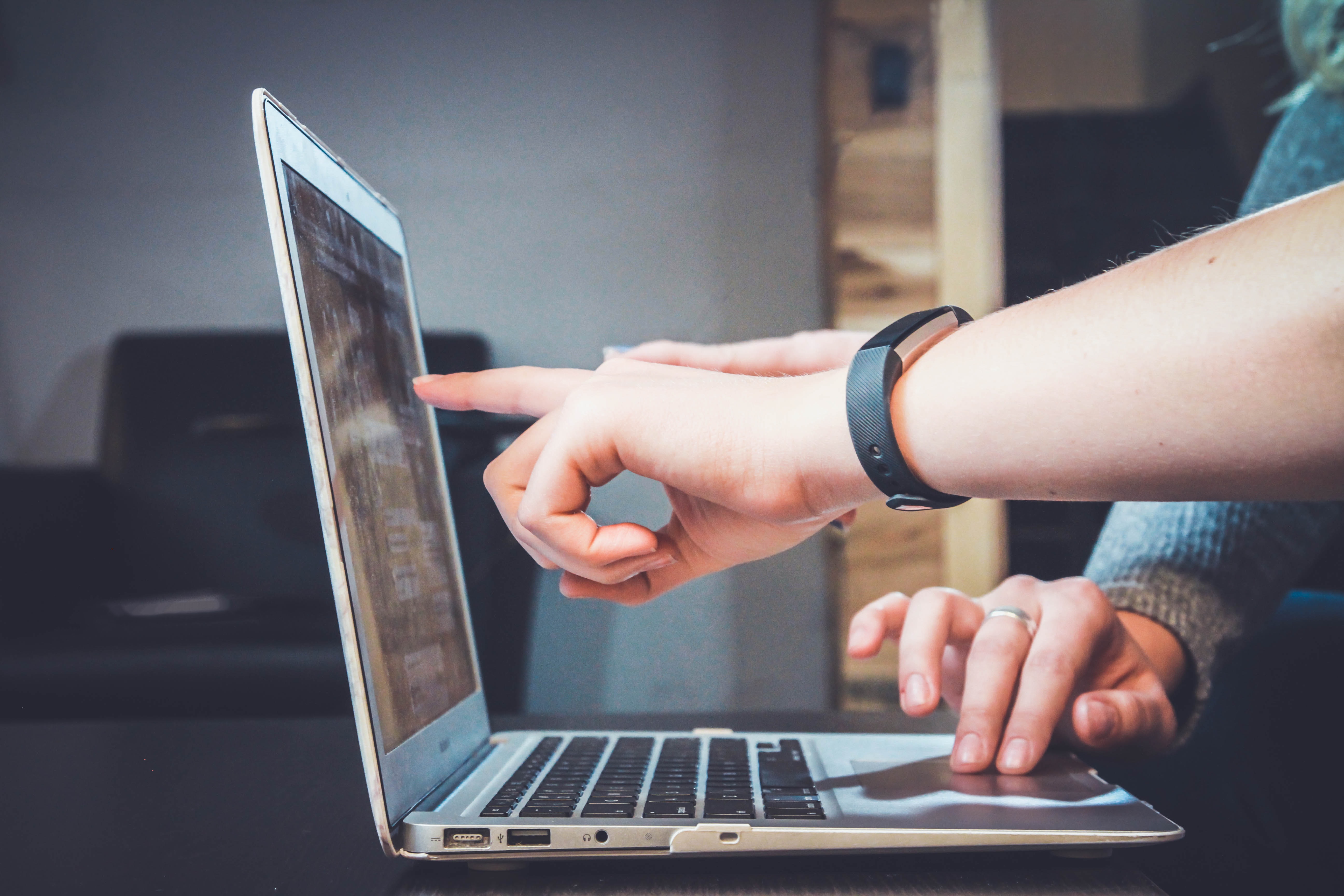 The Outlook for Revenues and Profits is Optimistic
Revenues and profit gains were also expected by a majority of CEOs. Increases in revenue were expected by 76% of all small business owners surveyed, a moderate increase from last year's 70%, and the highest percentage since September 2018's survey. 64% of businesses surveyed also anticipated increased profits in the year ahead, a small raise from last year's 60%, but a bit short of the recent high of 70% from April 2018.
It's also important to note that only one-in-twenty small businesses anticipate revenue declines, and less than one-in-ten expect profit declines. This is highly indicative of the faith that CEOs have in the continued growth of the economy.
Plans for Expansion Remain Stable
Investment plans remained largely unchanged in February, with 44% of CEOs planning increases in fixed investments in plant and equipment, only a slight raise from last month's and last year's 43%. Only 8% of CEOs plan to decrease fixed investments, the lowest figure since late 2018.
63% of those surveyed in February planned additions to their workforce, falling between January's 61% and the reading of 64% recorded in December. Most importantly, however, was the information that recent hires in small businesses were for roles in all levels of the workforce. This means that everything from entry-level to management positions were being filled by new workers, a sign of both a strong economy and a talented workforce.
Closing Thoughts
In February, small businesses held the most positive expectations for sales revenues and profits since the middle of 2018, with small gains in investment spending and continued strength in hiring also reported. The overall intentions of small businesses point toward the continuation of the longest expansion on record.
Even with this expansion, there are some roadblocks that remain.
When asked about the biggest challenges they are facing, two-thirds of CEOs cited the labor market's impact on hiring and retention, nearly twice as many as any other issue mentioned. Nearly one-third of small business CEOs surveyed reported that they were challenged by other factors, including the pace of economic growth, regulations, tariffs, cost of materials, and the political environment. Uncertainty is now driven by potential changes in tax and spending programs based on the outcome of upcoming elections, and the ultimate impact from the coronavirus on the global economy is unknown (at time of surveying).
Despite these uncertainties, small businesses will remain a positive force for job growth and the overall economy, and that sentiment is reflected by CEOs.
For more details, you can take a look at the full Vistage/WSJ February 2020 survey here.