Self-Assessment: The Key to Developing Great Leadership Skills
August 05, 2022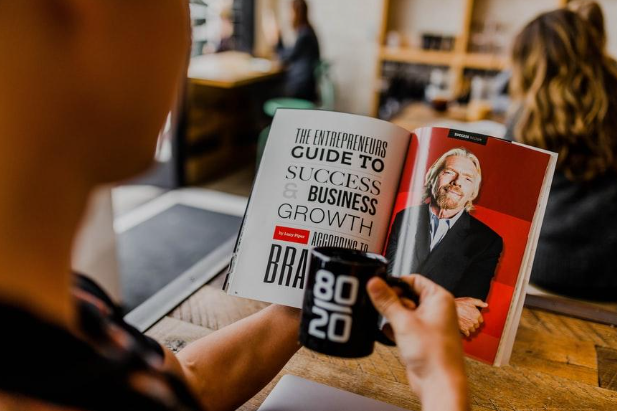 Great leaders are made, not born.
High-performing leaders constantly review, refine, and reinvent. Now more than ever, disciplined leaders regularly assess their performance — what they are doing well, what needs tweaking and what new skills they need to acquire based on changing conditions and challenges.
The ability to constantly learn, grow and adapt is another critical "tool" that high-performing leaders have in their toolboxes today.
And a common trait among the best is that they aren't afraid to look in the mirror and turn over every area in which they can become better—both from a personal and a professional standpoint.
Related: Are You a Great Leader? How to Assess Your Leadership Skills
Self-Management
"Mastering others is strength; mastering oneself is true power"
- Lao Tsu
Self-assessment requires the ability to be honest with yourself about your skillset regarding key areas of leadership: to analyze your strengths and weaknesses with objective accuracy, and to find practical methods of improving across all areas. This includes assessing your ability to manage yourself, to manage others, to lead a team or organization, and to analyze your results.
The foundation for your success in all other areas of leadership starts with how well you can manage yourself. On a personal level, this includes self-care regarding time management, organization, sleep, health, and overall wellbeing. It also includes stress management and self-regulation in how you emotionally react and respond to changing circumstances – your pivot response and ability to adapt.
Self-Development
"Leadership and learning are indispensable to each other."
– John F. Kennedy
Everything done to enhance one's leadership ability should be understood as a consistent, proactive process. One should seek out different areas of productive information; whether by viewing webinars, reading books, talking to other leaders, or reflecting on past practices. A leader who pursues growth and stability should always be absorbing multiple diverse areas of knowledge.
Learn More: Prioritizing Self-Development
Self-Awareness
Being self-aware of certain emotions and knowing the ways to handle those emotions will help grow your emotional intelligence. Instead of reacting to a situation in the heat of an argument, emotional intelligent leaders process their thoughts and take time to respond with respect and without negativity.
LEARN MORE: Emotionally Intelligent Business Leaders
Managing Others
The way you influence others is a direct reflection of your leadership style and personality. The most successful leaders are warm, charismatic, and empathetic. Management of others has to do with the way a leader responds to conflict among both peers and subordinates, how well employees feel like their needs are being met, the ability of a team to cross-collaborate, and your ability to motivate and inspire your employees.
"Working to improve your charisma and overall charm can actually have a significantly positive effect on leadership abilities and opportunities."
READ: The Power of Charismatic Leadership
Ask yourself if there are any hidden biases that are keeping you from creating a culture of diversity, trust, and inclusion. Creating a culture where team input is valued, and all voices are heard allows employees to feel supported and gain trust in both peers and leadership.
Group Leadership
"The strength of the team is each member. The strength of each member is the team." -Phil Jackson
As a leader, you're partially responsible for your employee's ability to work as a cohesive unit. Making sure they have a strong relationship with leadership can be a necessary component in capturing your business's full potential, but it's equally, or perhaps even more important that they have a strong relationship with one another. Giving orders and organizing workflow can only go so far; establishing a culture of team building and collaboration can be a prime element of a successful business.
Results
As great as all of these self-evaluation tools are, nothing speaks louder than results. Instead of simply measuring performance indicators, project, and business outcomes, consider the effort behind the success. How much employee engagement and team collaboration went into a project? Markers such as meeting deadlines, staying on budget, and growing as a team directly reflect your capabilities as a leader.
There's Always Room to Grow
Greatness can be developed, and the only limit to your potential is that which you put on yourself. Through regular self-assessment, analysis, and training, we can establish standard benchmarks that allow us to continuously push ourselves to greater growth and success.
Learn More: CEO Leadership Development and Training Programs