Employee Well-Being Will Influence How You Do Business in 2022
July 08, 2022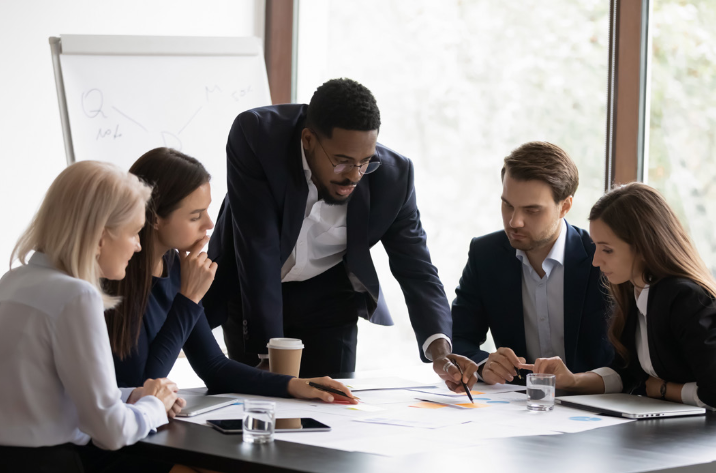 With the demand for talent higher than ever, employees' rising expectations will change how workers are being compensated in 2022.
The COVID-19 pandemic has forever shifted the way we do business on a global scale. While it's easy to recognize its effects from a logistical perspective, psychological shifts have taken place as well. As we have recently discovered, the Great Resignation has been largely about two main groups: the baby boomer retirement movement, and the Gen X and Millenial priority shift towards well-being and more optimal living.
According to OperationsInc.com, "The "Great Resignation" is driven by people looking for something better: benefits, salary, flexible working hours to accommodate an improved work-life balance, and the freedom to work remotely."
In an effort to appeal to new talent and win them over, employers are having to find creative ways to dangle the proverbial carrot and catch the attention of the current generation of workers. Those efforts largely include listening to workers' wants and needs - and meeting them.
What Do Workers Want in 2022?
Family Time, Flexibility, and Work-Life Balance
After nearly two years of learning to navigate the shift with hybrid and remote work, employees have become comfortable in this environment. Their lives have been reshaped around this new element, which allows them a healthy separation of work and personal life, schedule flexibility, and more family time. The traditional model of spending 30 minutes commuting to a strict 9-5 is no longer appealing, so employees are seeking out positions that offer what they do want.
It's not that it's hard to find qualified candidates; it's that qualified candidates are seeking the most appealing positions.
Job vacancies are there because workers have left them, and until employers adjust the position to meet employee demands, those vacancies will remain.
Increased Pay
In order to meet the demands of increased cost of living in the wake of pandemic-driven inflation and because of the belief that they are worth more, workers are demanding higher pay. Both job seekers and loyal employees feel that they are underpaid – feelings that can stem from not being compensated appropriately for their skills.
READ: 5 Tips for Leading Through Inflation
Here's the catch, though: they won't just accept more money as a token gesture to remain satisfied at their current position. In fact, 47% of employees cite company culture as the driving factor for remaining at or taking on a new job.
Company Culture
Workers are much more concerned about their overall wellness, so a company culture that makes them feel included, supported and genuinely cared for can be of extreme value to job seekers.
In 2019, 47% of workers cited company culture as their driving reason for looking for work, and that percentage may be higher in 2022.
READ: Everything You Need to Know About Company Culture in the New Reality
How to Adapt Your Business to Workers' Demands
Employees are much more concerned about their overall wellness, so a company culture that makes them feel included, supported and genuinely cared for can be of extreme value to job seekers.
Workers have shifted priorities, including a need for great company culture, increased wages, better overall compensation, and an ideal work-life balance.
Offer Sign-on Bonuses and Retention Compensation
Inflation has driven wage increases, causing employers to dangle the proverbial carrot in the form of signing bonuses and retention payouts. Increased wages in the form of base salary, "please stay" perks, plus COLA and inflation increases need to be integrated as part of your long-term wage management plan.
READ: Vistage Points of View: How Are You Handling Inflation?
Many business leaders are struggling with the one-two punch of rising wages and talent scarcity. We asked four CEOs to share how their businesses have been impacted by the wage increases.
Have wage increases impacted your business?
Miller: We've always paid our employees above-average for the industry, so our wages haven't changed, aside from yearly increases. When we get someone who is a great fit, we make sure we keep them.
DeWeese: It's a competitive market for talent, from laborers to leadership. We've had to increase wages to remain competitive in the marketplace and we'll likely need to continue to do so.
Offerman: Wage increases have impacted us for a while; even before the current labor shortage, minimum wage increases were impacting us. But we're able to pass along those costs without causing too much pain.
Gluyas: Wage increases haven't really impacted us. Each year, we give annual bonuses based on how much the business made. This allows us to tailor amounts to how good or bad the year has been.
To retain valuable employees and attract new talent, companies should focus on company culture, work perks, work-life balance, and exhibiting genuine concern for workers' wellness and overall well-being.
Shorten the Workweek
In lieu of more payouts, bonuses and salary increases, many companies are opting for shorter workweeks to cut expenses. This option can also help an employee feel appreciated and valued and have a better sense of work-life balance.
Creativity, Flexibility with Work Perks and Benefits
Finding new ways of doing things is as much about releasing our attachment to old ways as much as it is innovating new solutions. By listening to the needs of your employees and any new talent that you interview, you can learn what those needs are. Use that knowledge to find creative ways to hybridize your business. Focus on productivity, efficiency, and flexibility.